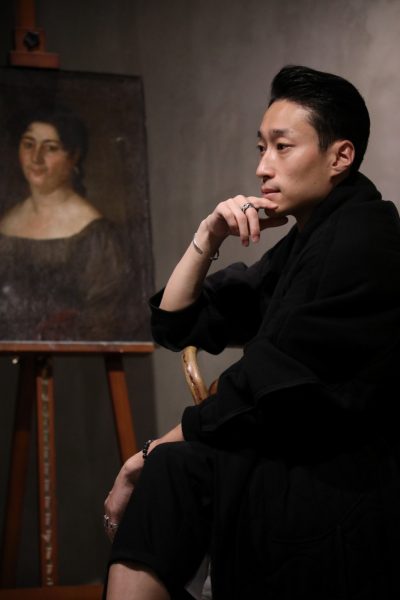 Allen is a professional dancer and choreographer with a spirit that harkens back to the golden age of decades past. An artist with an inimitable vision in theatrics, he finds rewarding satisfaction in creating time worn spaces with thoughtful placement of light patterns dressing vintage samples of art and furniture.
He started from an antiques shop (galetantique.com) in Causeway Bay, filled and staged with pieces he collected from European cities he performed in. Allen is now taking a bold step in merging his passion for timeworn treasures with the contemporary trends in fine cuisine.
Lé Galet's evolving décor will showcase Allen's unique take on combining his adoration with antiquities, gourmet food, and above all, shared good time with friends.
Opening Hours
Monday – Thursday (Closed on Tuesdays)
Lunch:
11:30-15:30 (last order at 14:00)
Dinner:
18:30-22:30 (last order at 20:00)
Friday – Sunday
Lunch:
11:30-16:30 (last order at 15:00)
Dinner:
18:30-23:00 (last order at 20:00)