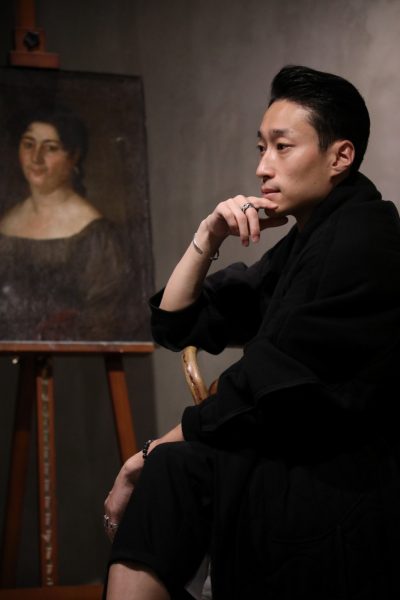 Allen is a professional dancer and choreographer with a spirit that harkens back to the golden age of decades past. An artist with an inimitable vision in theatrics, he finds rewarding satisfaction in creating time worn spaces with thoughtful placement of light patterns dressing vintage samples of art and furniture.
He started from an antiques shop (galetantique.com) in Causeway Bay, filled and staged with pieces he collected from European cities he performed in. Allen is now taking a bold step in merging his passion for timeworn treasures with the contemporary trends in fine cuisine.
Lé Galet's evolving décor will showcase Allen's unique take on combining his adoration with antiquities, gourmet food, and above all, shared good time with friends.
Chef Nam started his cooking young, at home, taking interest in how mom cooked all those great meals he loved. He expanded his interest in creating fun and delicious dishes for himself, family and friends. He received professional training in the kitchen starting at age 18, working in iconic and renowned HK restaurants as a humble line cook. He went on to hone his skills at high end, highly acclaimed fine dining establishments as sous chef and eventually the head chef.
Our head chef is deliberate in his menu creations and diligent in exposing his delight in all cuisines. Chef Nam has fun in merging all that he has experienced, into subtle new food conceptions. His signature dishes hint at modern Nordic influences and yet thrills with pedigrees of cultural favourites.
A central tenet for any good chef is to continuously learn. Chef Nam continues to absorb what the food world has to offer, and sharpening his own culinary identity of good, simple ingredients and dramatic delightful flavours.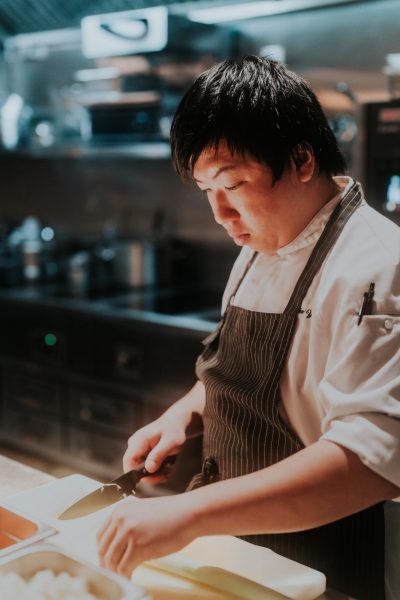 According to the HK government's new COVID-19 rules, our operating hours will change from the 7th Jan 2022 until further notice.

11:30 – 18:00 Seated Service  (Last order at 16:00)

18:00 – 21:00 Dinner Takeaway Service

Coffee Session is closed for the moment